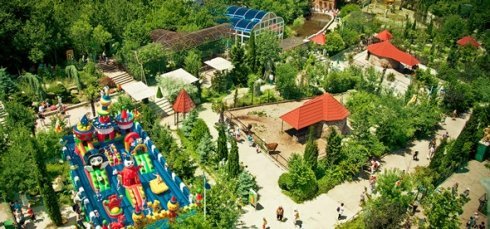 In the morning of May 20, as a result of soporific injections made by the prosecutor's office representatives and veterinarians, a monkey died in the Yalta zoo. E-Krym informs about that.
Administration of the Yalta zoo "Skazka" addressed a complaint about actions of Crimean prosecution authorities to the General Prosecutor's Office of Russia. The document filed by the zoo says about "outrageous breach of all limits by the Crimean prosecution bodies in the Yalta zoo "Skazka".
In the evening of May 19, prosecutor's office representatives came with inspection having a printed out complaint of Mrs.Polonskaya saying that it seemed to her that monkeys in the zoo had tuberculosis and zoo visitors may become infected because of that.
Prosecutor's office representatives and veterinarians began firing soporific drugs and put animals to sleep. They brought ready-made stamp "Veterinary service – TB". As a result of injections, in the morning one animal died, the second one is in a near-death condition.  
This group of monkeys came with a full package of veterinary documents from the Tallinn zoo two years ago. The monkeys showed no signs of disease.