The Sevastopol "government" recognized that two-thirds of citizens have been faced with manifestations of corruption.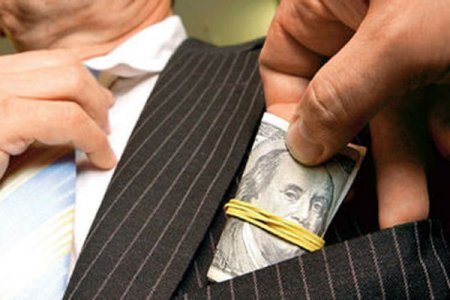 The "director" of the Social Security Department Yuriy Sherstnev announced that when presenting a state program of social security for 2017-2020 at the "government" meeting, Kryminform reports. 
"We expect that the implementation of the state program will result in reducing the proportion of citizens faced with manifestations of corruption in the executive branch agencies and local government bodies from 75% to 60%," he said and explained that the figure of 75% have been received based on the results of sociological researches.
They decided to fight with the help of a special software program and technological tools for automated analysis of data on incomes (of officials).