Most migrants who moved to Crimea in the first quarter of 2016 are people from other regions of Ukraine and the Russian Federation.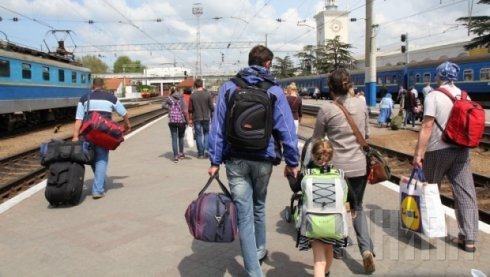 The Krymstat monitoring provides this information. 
In particular, the number of external migrants who came to the peninsula was 7,000 people in January-March 2016. 3.3 thousand people of them (47.3%) are migrants from the regions of Russia, 3.7 thousand people (52.7%) – from the CIS and other countries. 
According to Krymstat, the largest net migration was recorded in exchange of population with the regions of Ukraine – 2.7 thousand people. 
As a reminder, 35.5 thousand people came to Crimea during the ten months of 2015 and, respectively, 21.1 thousand people left Crimea.