The rain destroyed the recently repaired road in Dzhankoy. Other roads of the peninsula also didn't serve long after the repair.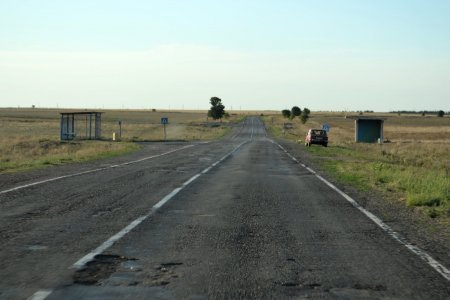 The 'director' of the State Unitary Enterprise "Technical Supervision Service" Vladimir Aleksandrenko reported about that on the radio station "Sputnik v Krymu".
"Unfortunately, heads of some administrations don't pay attention to my advices when it comes to constructing and repairing the roads. The asphalt laid in Dzhankoy came to the surface and was destroyed after the rain. They made the wrong structure, laid on the unprepared foundation and forgot that the volume weight of the asphalt is very small," Aleksandrenko said. 
According to him, the Evpatoria highway and the bypass road to Yalta had the similar fate.